Members of feuding family of high-profile psychologist say they were barred from funeral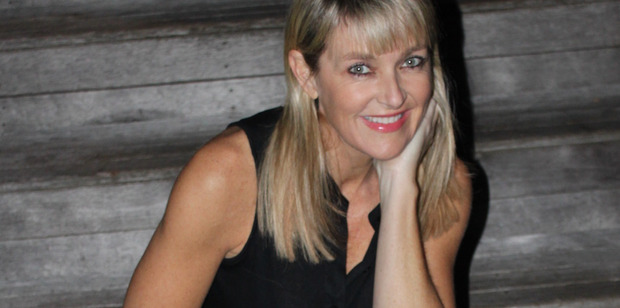 The death of a matriarch has revealed a rift in the family of celebrity psychologist Sara Chatwin.
It is a fracture so deep one family member claims security guards prevented him attending the funeral of Sara's mother, Lynne, who died on January 11.
Sara Chatwin sought an injunction to prevent the Herald on Sunday publishing this story.
However, she lost her bid in the High Court in Auckland on Friday.
Chatwin remembered her mother in a death notice published in the New Zealand Herald on Wednesday.
The next day a second death notice, from Sara's brother, Ross, revealed the family conflict.
The reasons for the rift are not known but it appears there has been recent legal action over Lynne Chatwin's family trust that was settled by mediation.
In a statement yesterday Sara said her mother died after a three-day illness and brief hospital stay.
"I have followed and respected her wishes and instructions in regard to her hospital stay and funeral.
"My role has been to support and love and care for my mother and guide my four children through a harrowing time."
Ross Chatwin would not comment.
However, his nephew, Samuel Chatwin, who says he lived with Lynne Chatwin for 10 years, said the notice was "justified".
Samuel is the son of Sara's brother, Mark, who died several years ago. A fourth sibling, Debbie, was also deceased, Samuel said.
The row was the latest instalment in a family spat that began when his grandparents divorced more than 20 years ago, the 28-year-old said.
"Ever since then s**t has just flown in both directions."
Neither he nor his siblings were told their grandmother had died, he said.
"We found out through family friends on Monday. I think my uncle [Ross] found out the same day."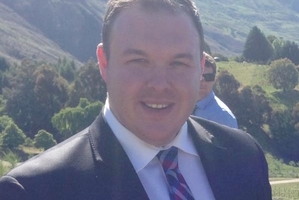 Ross did not attend the funeral at Purewa Crematorium in Meadowbank on Wednesday, but Samuel alleged two security guards stopped him and his two siblings from attending.
"Sara opened the door and said, 'You're not welcome here ... you're not coming in'.
"It was drastic to have security at my grandmother's funeral. [Lynne] was my grandmother and I loved her."
Jonathan Moore, who was married to Sara's late sister Debbie, did not attend the funeral, but complained to Purewa about other family members being barred.
"They said, 'It's a family issue'.
"[I think] it's not Sara Chatwin's day, it's her mother's day."
Moore also claimed no one in the family knew Lynne Chatwin had been in hospital.
Sara Chatwin said she was "saddened" by the comments. .
"Neither Sam nor Jonathan had anything to do with my mother or my family for many years, unless one counts Sam's involvement in recent litigation against my mother in regard to her family trust ...
"Neither I nor my mother have spoken to or seen Jonathan for some 20 years.
"Although I accept that people grieve in very different ways, speaking to the media about private family issues is not helpful.
"I feel in this instance it has been disrespectful to the memory of my mother, who was a fabulous, loving and very private woman."
Samuel said the litigation was not started by him, but he had hired lawyers to defend himself, his siblings and two cousins.
The litigation was related to two family trusts.
He was not chasing money, but "fairness, equality and justice", he said.