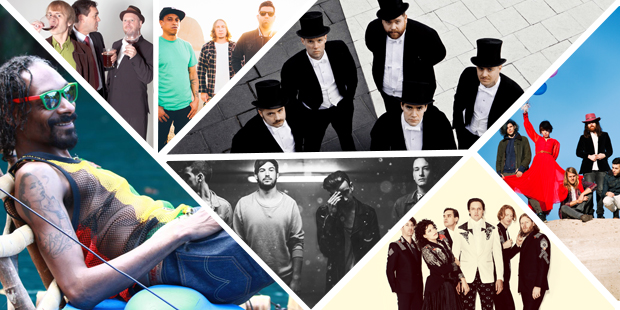 Welcome to this week's nzherald.co.nz playlist - a feature that allows readers to stream curated music from Herald staff.
The Big Day out is back today and better than ever. Have a listen to these tracks by some of this year's enormous line up including: Pearl Jam, Snoop Dogg, Arcade Fire and many more, as well as Blur replacements The Hives, Deftones and Beady Eye.
Make sure to check out our Live reviews from the festival that we will be updating throughout the day.
Today's playlist was curated by TimeOut writer Chris Schulz and entertainment reviewer Rachel Bache. Follow nzherald_ent on Spotify for more playlists.
Warning: Some songs contain explicit language
Follow @nzherald_ent on Twitter for all the latest entertainment news.
- nzherald.co.nz