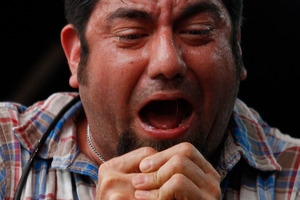 Early showers and "strong" winds are predicted to hit Auckland when the Big Day Out rolls into town on Friday.
WeatherWatch head analyst Philip Duncan forecasted a high of 22 degrees for the music festival, which is being held at Western Springs Park and Stadium for the first time and is being headlined by Pearl Jam, Snoop Dogg, Deftones, Beady Eye and Major Lazer.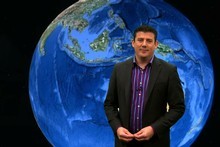 "There will be early showers - not a great deal of showers but the winds are going to be strong," he told nzherald.co.nz.
"For those who know Auckland, brisk so' westers, cloudy periods, the usual stuff."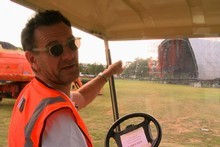 During a tour around the venue, promoter Campbell Smith said the Big Day Out was looking bigger and better than ever before.
The main stages were extra large to accommodate Pearl Jam's lighting rig, while the two stages on the field were made extra large to house Blur's stage set up.
Smith said they decided to keep them even though Blur had pulled out of the line-up.
Bands like Deftones and Mudhoney will play on those stages, along with rapper Snoop Dogg.
And there were several new features, including a Metro 'Cube' stage, a hub of eateries called 'Chow Town' and a "surprise" feature in a nearby reserve that will be unveiled on the day.
* Tomorrow's edition of TimeOut will feature interviews with many of the acts on the Big Day Out bill, and on Friday we'll have up-to-date coverage including reviews, videos and photos.
- nzherald.co.nz