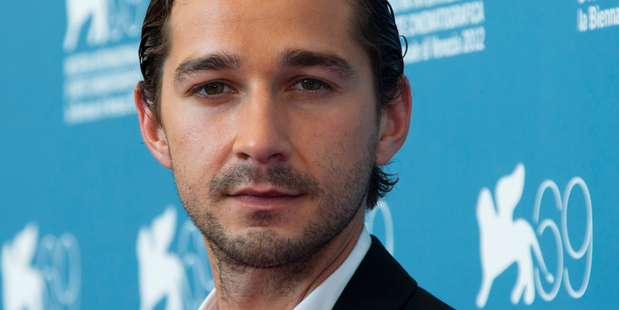 Shia LaBeouf and Lena Dunham have been arguing about his skywriting apology.
The Transformers star employed a team to write a five-mile wide message in the sky above Los Angeles on New Year's Day reading "I AM SORRY DANIEL CLOWES," in an attempt to make peace for plagiarising the comic book writer's work, Justin M Damiano in his short film HowardCantour.com.
However, 'Girls' star Lena was less than impressed, writing on her Twitter page: "I've always felt, utterly and unchangeably, that only sociopaths hire skywriters."
Shia retweeted the comment and added his own view, saying: "I don't mind creating debate with thoroughly considered artistic expressions but I don't want to offend with a tweet. Sorry world."
Lena, 27, realised Shia, also 27, was quoting her own character from Girls, Hannah Horvath, back at her, so referred back to his Disney character, Louis Stevens - who he played in Even Stevens between1999 and 2003 - in her reply.
She said: "Vaguely recognised Shia Labeouf's latest twitter apology and realized it was MINE! Touché, Louis Stevens.
"Projecting a lot of rage against my 7th grade boyfriend on LaBeouf. Think this is the start of something really productive #2014. (sic)"
Since his initial apology to Daniel, Shia has purposefully plagiarised apologies from many figures and sources in popular culture and posted them on his Twitter feed.
Daniel has yet to comment on Shia's work, but his editor, Eric Reynolds, says he wouldn't have seen the skywriting, as he doesn't live in Los Angeles.
He said: "I imagine airplane messaging is the norm in Hollywood, but someone really should have informed Mr LaBeouf that Mr Clowes lives in the Bay Area [in Northern California] before he went to all that trouble."
- Bang! Showbiz