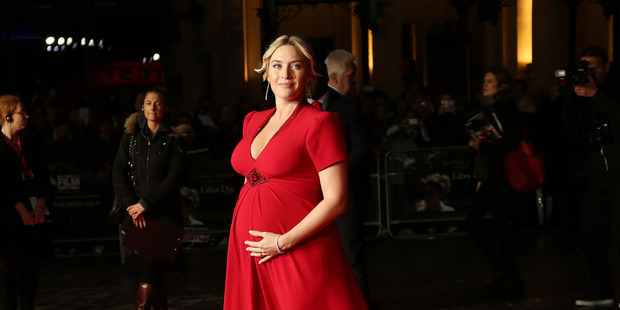 Kate Winslet has assured fans her baby son Bear will not be taking on his father's wacky last name.
The British actress is married to Richard Branson's nephew Ned Rocknroll, who legally changed his name from Ned Abel Smith, and the couple welcomed its first child together in December.
Winslet recently confirmed the little boy is called Bear, but she failed to give a last name for the child, prompting speculation the youngster had been named Bear Rocknroll after his father.
However, the Titanic star has now insisted Bear will take his mother's last name, just like her other two children, Mia and Joe, from previous relationships.
"We haven't ever really had that conversation (about whether the baby would be called Rocknroll); it was always going to have my name. Mia and Joe have it as part of their name, so it would be weird if this baby didn't," she told Britain's Glamour magazine.
"Of course we're not going to call it Rocknroll. People might judge all they like, but I'm a f**king grown-up."
- WENN