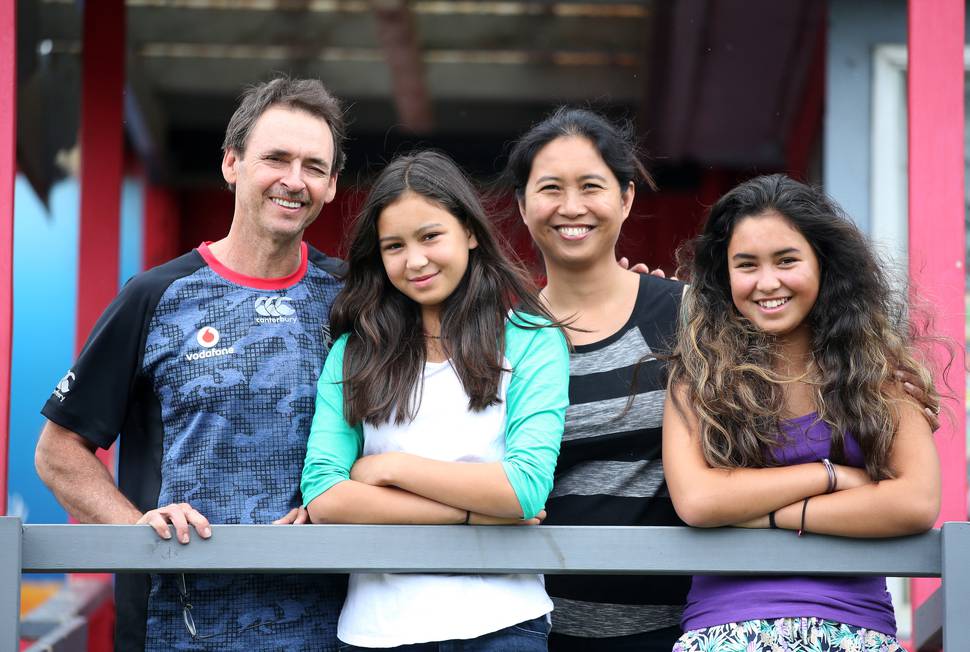 Waiheke was gripped with Brangelina fever yesterday as rumours spread that the superstar couple were holidaying on the island with the kids.
On Friday, locals posted on a community Facebook page that Brad Pitt, Angelina Jolie and their six children had been seen getting off a superyacht with a team of nannies and bodyguards in tow. They had slapped on sun block before relaxing at Palm Beach, the post said.
By yesterday morning, the online tom-toms were beating even more furiously. The stars and their entourage had apparently dined at half a dozen restaurants and crammed in visits to as many beaches.
It was time for the Herald on Sunday to send a crack investigative team to find out the truth.
It didn't take long to find the luxury yacht - berthed off Blackpool Beach. But tinted windows hid what was going on.
We weren't the only ones trying to find the celebrity couple.
Some Waiheke youngsters had recruited their parents to hunt.
And by late Saturday afternoon, the rumour-machine had it that the famous family had been joined by Brad's ex-wife Jennifer Aniston, and singer Jennifer Lopez, and that the luxury yacht belonged to Tom Cruise.
Annie Chapman, 12, and her sister Hazel, 11, had mum Meme driving them all over the island to get an autograph.
"Everyone is talking about how Angelina is here and we just so want to meet her," Annie said.
Sorry to disappoint you, folks.
But Brad and Angelina were nowhere near Waiheke yesterday. They were at the movies in Queensland, Australia, where they have been on a festive break.