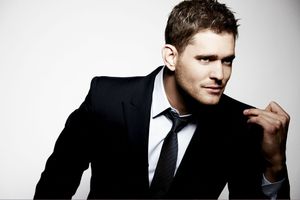 Canadian crooner Michael Buble has sold out his first Vector Arena show on May 21 and announced a second on May 22. Tickets are on sale today via ticketmaster.
Meanwhile Paul Potts, the Britain's Got Talent show winner whose rise to fame was the subject of the recent movie One Chance is returning for an eight-concert New Zealand tour starting at Auckland's Civic Theatre on April 19.
Potts then plays Rotorua's Civic Theatre (April 20), Hawkes Bay Opera House (22), Palmerston North's Regent (23), Wellington's Opera House (24), Invercargill's Civic Theatre (26), Dunedin Town Hall (27) and Christchurch's Aurora Centre (29). Tickets go on sale in January.
And fans of American band The National who are playing at Vector Arena on February 4 will be able to see frontman Matt Berninger the night before as he hosts a screening of the group's acclaimed tour documentary Mistaken for Strangers.
Tickets for the February 3 screening of the film at Event Cinemas Queen Street, are available here.