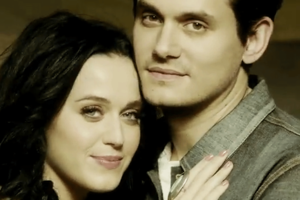 John Mayer has followed in the footsteps of Kanye West and released a music video starring his beau, Katy Perry.
The pair star together in the clip for Who You Love, which also features backing vocals from Perry.
The video features couples riding a bucking bronco in the desert in slow motion, and it ends with Perry and Mayer doing the same while confetti cannons erupt around them.
It follows West's video for Bound 2, which featured him and his topless fiancee Kim Kardashian making out on a motorbike.
It was brilliantly parodied by Seth Rogen and James Franco in Bound 3, and Who You Love is surely calling out for the same treatment.
Watch it below:
- nzherald.co.nz