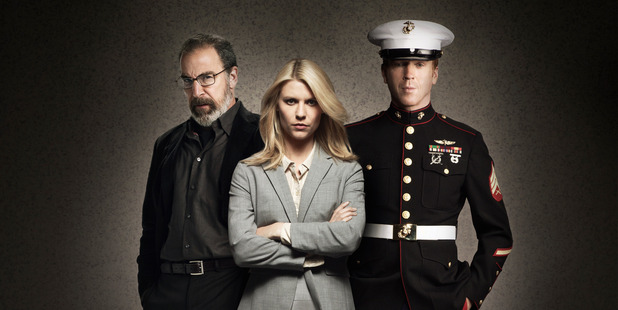 Warning: This story contains spoilers. Do not read if you don't want to know what happens in the third season of Homeland.
American actress Mia Farrow found herself under fire from Homeland fans after revealing the conclusion to the hit TV series' third season in a tweet.
Millions tuned in to the season three finale of the spy drama and quickly took to Twitter to discuss the death of one of the show's key characters.
Farrow shared her shock at the series conclusion but ruined the surprise for thousands of fans.
In a now-deleted tweet, she said: "WHAT??! They killed Brody? I'm DONE (with) Homeland"
One angry fan wrote to the actress and humanitarian: "I was planning to watch the latest season of Homeland on a long flight next week, thanks for ruining that."
Another added: "I never thought I'd ever be mad at Mia Farrow, but she spoiled homeland tonight!"
Farrow has since taken to her account again to apologise and explained that she was only responding to tweets she saw from other fans of the show.
Listen I'm in Kenya & only saw #Homeland tweets- not the show. Sorry. #unspoiling

— mia farrow (@MiaFarrow) December 16, 2013
The Golden Globe-winning show received a critical mauling over its uneven third season, which is yet to screen in New Zealand after TV3's deal with Fox fell through.
- WENN