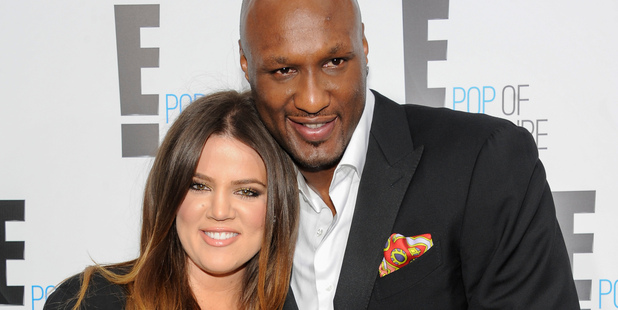 Lamar Odom reportedly "knew" Khloe Kardashian was going to file for divorce.
The reality TV star had decided to end her four-year marriage to the basketball star due to 'irreconcilable differences' and it is said while the basketball player was preparing for the worst, he was hoping to repair their relationship.
A source told E! News: "He's deeply saddened by Khloé filing for divorce. He knew it was coming and it was only a matter of time. He felt like he gave his all to try and save the marriage, but ultimately he wasn't able to."
Their relationship had fallen apart after recent rumours he cheated on her with multiple women and is battling a cocaine addiction.
Although he has apparently accepted her decision, he will reportedly "always love her".
The insider added: "There will always be a place in his heart for Khloe.
"He will always love her and her family. She has decided and there is nothing more he can do. He has to accept that."
Meanwhile Khloe Kardashian is rumoured to be dating baseball player Matt Kemp.
Khloe, 29, and Matt were spotted going to the gym in Los Angeles, with Matt driving his black Jaguar car and Khloe following in her Range Rover. The stars then both walked in taking separate entrances with Khloe covering her face.
A source told website HollywoodLife.com: "Khloe and Matt are dating, but it's not serious yet. But Khloe's already acting like she's in love ... Khloe's like that, she loves hard, but she moves on quick."
Matt - who has previously dated Rihanna - further fuelled the rumours by posting a picture of the Kardashian family Christmas tree inside the home of Khloe's mother, Kris Jenner.
He wrote underneath: "Best time of the year!! It's gonna b a Cali Christmas this year (sic)"
-BANG! Showbiz