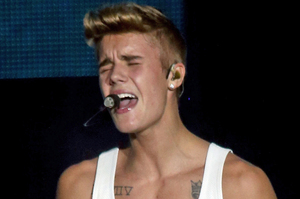 Pop star Justin Bieber partied hard after his Auckland concert last Saturday, running up a $20,000 bar bill in three hours.
Bieber, 19, and his entourage arrived at trendy downtown bar the Tyler Street Garage just after midnight and reportedly drank 20 bottles of champagne, copious vodka Red Bulls and several bottles of tequila before leaving around 3am.
Sources told Spy that a crowd of girls gathered outside the bar as news of Bieber's presence spread.
Some were invited upstairs to a private balcony to party with the pop idol, who took off his shirt at one point and donned a large diamond-studded chain.
Bieber kept fans waiting an hour at last Saturday's Vector Arena show, and earlier in the day skated at the Victoria Skatepark.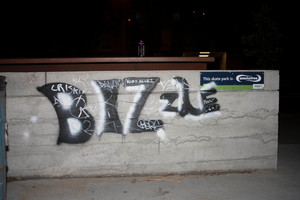 His visit was a far cry from his first trip to New Zealand in 2010, when Auckland Airport had to beef up security to cope with hordes of screaming girls.
But his star is waning after a year of behaving badly on his world tour. He was booed off stage in Brazil, where he reportedly also visited a brothel, and was disrespectful to Holocaust victim Anne Frank in Amsterdam.
Last week in Australia was criticised for tagging his Gold Coast hotel. However, the hotel said it gave the singer permission to graffiti its wall.