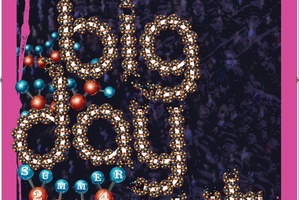 Big Day Out organisers now say an announcement over who will replace Blur on the 2014 festival line-up now won't be made until next week.
Orignally, organisers had said the act or acts would be named on Friday afternoon. But event promoters on both sides of the Tasman have said they need to finalise contracts before going public.
Australian BDO promoter AJ Maddah tweeted the announcement "may not happen today due to Thanksgiving holiday in the US" which implies the new act is US-based.
New Zealand promoter Campbell Smith later tweeted: "We were hoping to announce new bands today, but we still have a few i's to dot, t's to cross. It will be early next week."
Blur quit the Big Day Out on Sunday, citing the "constantly shifting goalposts and challenging conditions of the organisers".
But the BDO hit back, saying they gave in to every demand the Britpop made - including building them their own stage.
Fasterlouder.com.au reported that the bands Foo Fighters, PJ Harvey, The Cure, Outkast, Daft Punk, The Strokes, Prodigy, Lily Allen, No Doubt, Rammstein and Lady Gaga had been ruled out.
The Big Day Out is due to hit Western Springs Park and Stadium in Auckland on January 17, and will be headlined by Pearl Jam, Snoop Dogg and Arcade Fire.
* We'll have the new act here on nzherald.co.nz as soon as it comes to hand.
- nzherald.co.nz