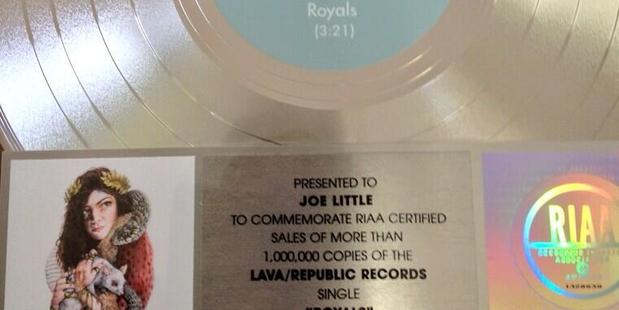 It was a moment of triumph, soured by spelling.
Lorde's producer and co-writer Joel Little has tweeted a picture of his platinum record marking more than 1 million sales of the hit record 'Royals' - with his name printed incorrectly as "Joe Little".
He posted a picture of the record, with the comment: "Hey so I opened up my US platinum plaque like a kid on xmas today ... don't know whether to laugh or cry ..."
The image was retweeted 30 times and favourited more than 68 times within an hour.
Record company Universal tweeted in response: "Congrats Joe! (did it come with a return policy?)".
- APNZ