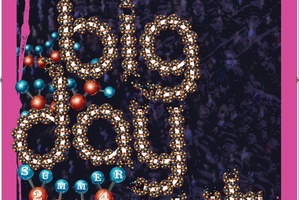 Big Day Out promoters say Blur fans wanting refunds will get them if they are not satisfied with the yet-to-be announced replacement act.
The reformed Britpop band announced via Facebook they were pulling out of the summer festival series which starts in Auckland on January 17.
The BDO's Australian promoter AJ Maddah tweeted: "We will announce the replacement(s) as soon as possible and then those not satisfied will be refunded immediately."
Meanwhile, BDO Auckland boss Campbell Smith tweeted he is "excited by the new artist announcement" and a posting on the event's Facebook page said replacements were being worked on and would be announced shortly.
There's been plenty of speculation and fan suggestions about possible replacements, with Australian BDO CEO Adam Zammit ruling out Daft Punk.
Blur quit the BDO, citing "constantly shifting goalposts" by promoters.
Maddah replied he wasn't sure "why they would blame the festival when all everyone here has done is kiss their ass."