Idol plans to hit the waves between concerts, writes Paula Yeoman.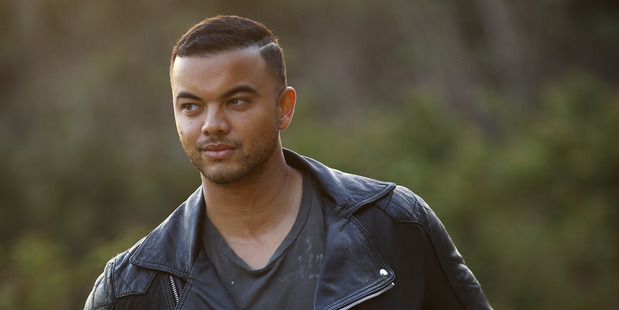 Guy Sebastian has had a charmed career since winning the inaugural Australian Idol a decade ago. There have been countless music awards, seven top-10 albums, including two number ones, and a successful run on the X Factor Australia judging panel.
And yet, surprisingly, it's only really in the past few years that the Malaysian-born singer-songwriter has started making in-roads in New Zealand. He is at a loss to explain why it's taken him so long to hop across the Tasman for his first headlining tour this summer.
"I've done so many tours in Australia but, yeah, this is my first one in New Zealand. It's only taken me 10 years or something," he laughs.
"I make the mistake of thinking that every time I release an album, it has been released in New Zealand too, but I've really only released a couple there."
It was when Sebastian opened for Lionel Richie a few years ago and when he returned this year to perform his song Get Along on X Factor New Zealand, that he realised his popularity.
"You know, it was nice to see the song go to number one on iTunes for a while. And so now I guess I get to come over and do what I've been doing in Australia for nearly a decade."
Sebastian who's now a doting dad to 20-month-old son Hudson, divides his time between Australia and Los Angeles and admits it's hard being apart from his family.
"I love being a dad. It's turned me into an emotional wreck. I just choke up at the stupidest things. I woke up the other morning, there's this show called 16 and Pregnant or something and for some reason it made me bawl my eyes out. Anything that's emotionally sad gets me going."
Which is why he's planning to bring wife Jules and Hudson with him on the road this summer. "I reckon I will because it's over New Year - if it was just a normal week, they might stay home. But he's at the best age right now. He is so cute, we're so lucky."
And speaking of luck, the avid surfer will take in some of the country's most popular summer spots, including Mangawhai, Waihi and Mt Maunganui. "I'll definitely try and get some surfing in. Even though I'm working, it's not really a job is it? It's doing what I love."
Guy Sebastian's tour kicks off at the Mangawhai Tavern on Friday, December 27 and finishes at The Bedford in Christchurch on January 5.