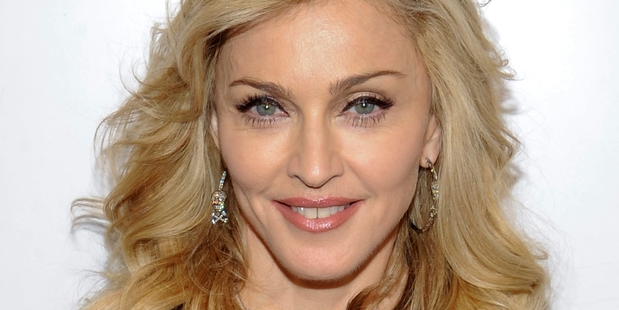 Madonna is proving she's still a material girl.
The popstar has topped Forbes' list of the world's highest-paid musicians, pulling in US$150 million ($180 million) in the past year.
The bulk of that figure came from her worldwide MDNA Tour, which raked in $365 million from 88 shows.
Lady Gaga came in second, taking $96 million, most of which came from her latest tour. Her Born This Way Ball, which stopped for three nights in Auckland, grossed just over $200 million from 98 shows.
In third place was legendary rock act Bon Jovi, whose 102-show world tour provided the bulk of its $79 million income.
Forbes reported that the Jon Bon Jovi-led band grossed over $3.5 million for each stadium concert they played.
At No6, the 19-year-old pop star Justin Bieber proved that age was no barrier to earning big bucks. Touring, clothing lines and investments brought him $70 million. Since his debut on the list three years ago, Bieber has grossed $180 million on 157 tour dates in two dozen countries.
British act One Direction, who stopped in New Zealand for three gigs in October, landed at number 18, earning $50 million.
Not to be outdone, the Rolling Stones proved they had not lost their pulling power. Despite playing only 19 live shows last year, the venerable rockers brought in a whopping $47 million, putting them at No21.
For the full list, see forbes.com