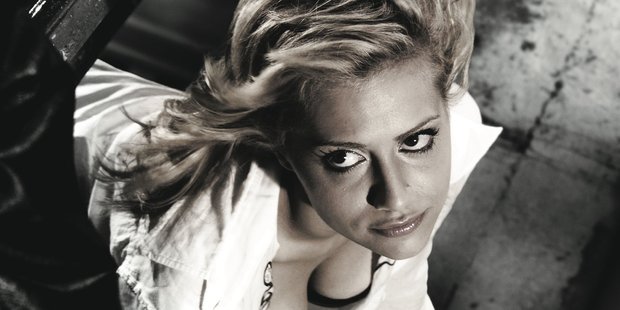 Brittany Murphy was poisoned "with likely criminal intent" according to a new toxicologist report.
A coroner originally attributed her death in 2009 to drug intoxication, pneumonia and anaemia, but the late star's father requested further toxicology tests when the autopsy revealed unusually high levels of heavy metals.
A verdict of death by accidental and natural causes was given at the time.
Read: Poison may have killed Brittany Murphy.
The actress' husband, British screenwriter Simon Monjack, was found dead just five months after Murphy, with pneumonia and anaemia named as the cause.
Angelo Bertolotti, Murphy's father, sued the coroner's office to obtain his daughter's physical samples for independent testing after it admitted her body had not tested for poisonous substances.
Murphy's father said he was determined to debunk "vicious rumours" spread by the press about his daughter's lifestyle, which stemmed from the original autopsy.
"My daughter was neither anorexic not a drug junkie, as they repeatedly implied," he told The Examiner. "I will not rest until the truth about these tragic events is told. There will be justice for Brittany."
Bertolotti recently alleged in an interview with Fleur De Lis Film Studios that Murphy was under surveillance from the government after openly supporting the Department of Homeland Security investigation into whistleblower Julia Davis.
He told the New York Daily News he wanted the investigation into his daughter's death to be reopened.
"The lab has shown that she was poisoned with criminal intent,'' Bertolotti told the paper.
"We would like the investigation opened again to discover who did it. So as not to jeopardise the new investigation, I can't say who I suspect as of yet," he was quoted as saying.
Heavy metals are commonly found in chemicals used to kill rodents and insects, with symptoms including headaches, abdominal cramps, tremors, disorientation, congestion and pneumonia.
There are no further plans to reopen the inquiry.
Chief Coroner Investigator Craig R Harvey said: "The Los Angeles County Department of Medical Examiner-Coroner has no plans to reopen our inquiry into the deaths. We stand by our original reports.
"We have not been presented with any [third] party lab test results for analysis, so we are unable to comment on publicised reports of private lab tests."