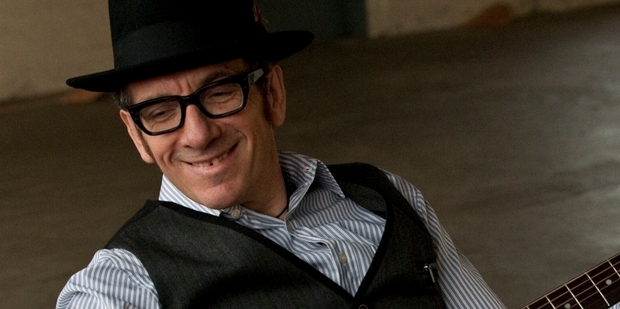 Elvis Costello is returning to Auckland to play in the New Year.
Costello and backing band, The Imposters, will perform at The Civic on Sunday April 27 after festival appearances in Australia.
The veteran English singer-songwriter's most recent album is the acclaimed Wise Up Ghost, a collaboration with hip-hop group The Roots.
It's a quick return for Costello and The Imposters, who played at the Civic earlier this year (see show review here and earlier interview here).
Tickets for the upcoming show go on sale via ticketmaster on Thursday Nov 28 at 9am.