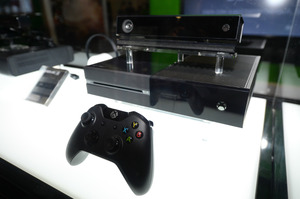 Thanks to a "systems error", some of those who pre-ordered the Xbox One have already received the console.
Retail giant Target admitted to Kotaku that an error at its end resulted in the early deliveries.
"Due to a systems error, Target shipped a small number of video game consoles prior to the street date," said a Target spokesperson.
"The vast majority of video game preorders are slated to arrive on the street date."
The Xbox One isn't scheduled to release until November 22.
According to a Kotaku source allegedly from Target, the retailer failed to assign a release date to the regular version of the Xbox One, which resulted in approximately 150 consoles being automatically shipped.
At least two people have the console. One tried to sell it on eBay and bidding got as high as US$10,000 before the auction was pulled.
Another managed to download the system's 500MB day one update before being banned from Xbox Live, although Major Nelson clarified that the ban was temporary.
"Whatever happened it will not be permanent. I can say that with 100 per cent certainty," he tweeted.
In a statement, Microsoft said all the consoles that shipped early would be banned from connecting to Xbox Live.
"We're pleased to see the initial response to Xbox One has been so positive, but given we are still putting the finishing touches on our games, UI and online services, as well as confidential partner and media agreements, these console units will be restricted from connecting to Xbox Live until closer to our launch date," it said.