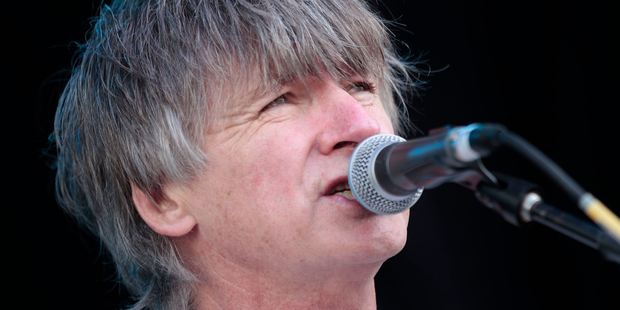 Neil Finn has announced plans to release a new album - and he's playing songs from it during a live stream today.
The former Crowded House front man is set to release his third solo album Dizzy Heights on February 7. It is the follow-up to 2001's One Nil.
Since One Nil, Finn has released the 7 Worlds Collide album, The Sun Came Out charity album and recorded an album as Pajama Club with his wife Sharon and SJD.
Neil Finn is set to host a live Q&A session and perform three songs from Dizzy Heights from 10am. Tune in using the YouTube embed below:
Dizzy Heights was co-produced by Dave Fridmann and recorded in Fridmann's Tarbox studio in upstate New York. It also features Kiwi musicians Connan Mockasin and SJD.
"I didn't want to make it a solo record in a stripped back singer-songwriter sort of way," says Finn.
"I had a feeling Dave would be good at adding some odd shapes to the music. Which I always welcome - making things a little more expansive.
"He is good at subverting things, and making things sound a bit messed up and not as obvious, rather than being too tasteful, which is always a temptation."
Dizzy Heights track listing:
1. Impressions
2. Dizzy Heights
3. Flying In The Face of Love
4. Divebomber
5. Better Than TV
6. Pony Ride
7. White Lies and Alibis
8. Recluse
9. Strangest Friends
10. In My Blood
11. Lights of New York
- nzherald.co.nz