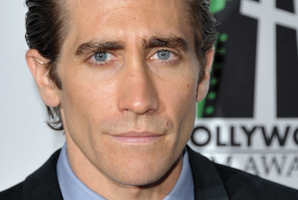 Jake Gyllenhaal says he auditioned for the role of Frodo in Peter Jackson's Lord of the Rings trilogy - and admits it was "one of the worst auditions".
The Lord of the Rings is one of the most successful trilogies of all time, raking in $2.92 at the box office and spawning a second trilogy The Hobbit, the second part of which is due in cinemas this December.
The part of Frodo, a Hobbit tasked with destroying the One Ring, was played by Elijah Wood.
Speaking to The Hollywood Reporter, Gyllenhaal said his audition started badly because no one told him the character had a British accent.
"I remember auditioning for the Lord of the Rings and going in and not being told that I needed a British accent," he said.
"I really do remember Peter Jackson saying to me, 'You know that you have to do this in a British accent?'
"We heard back it was literally one of the worst auditions."
- nzherald.co.nz