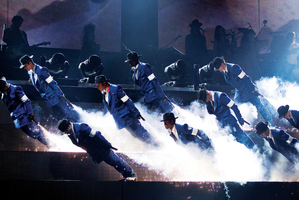 The gates of Neverland have been prised open and Michael Jackson takes a stab at immortality with a carnival of wonderfully bizarre creations from the world of Cirque du Soleil.
Anyone troubled by the madness that has swirled around the late King of Pop can rest assured that this time the craziness is safely in the hands of true professionals.
Extravagant, over-the-top showmanship and surrealistic excess are stock-in-trade for Cirque Du Soleil who have previously woven their magic into the psychedelic mayhem of the Beatles.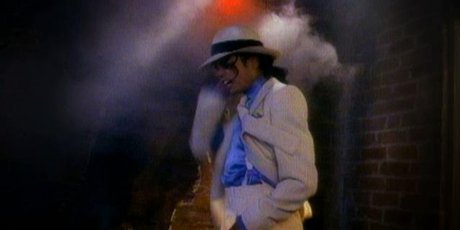 The iconic elements of the Jackson mythology are all in the mix and everything from the talismanic white glove to the leaning forward trick from Smooth Criminal and Bubbles the chimp are treated with an exuberantly irreverent sense of fun - which is the best way to celebrate the vitality of Michael Jackson.
Several numbers are given a full concert treatment with razor sharp choreography from a hugely talented cast but these moments do call to mind the absence of the man himself.
The show really finds its feet when the wild imagination and physical prowess of Cirque du Soleil is given free rein in a stunning series of visual images that include a dazzling display of aerial artists bedecked with LED lights spinning into constellations of the night sky; an unbelievably flexible contortionist appearing out of a story book; a seriously athletic pole dancer; an intricately synchronised troupe of bouncing acrobats and a gracefully fluid mime artist.
Everyone has their own Michel Jackson moment but for me nothing surpasses the driving rhythms of Don't Stop 'Til You Get Enough and Cirque's elegant interpretation captures the spirit a song in which all the mysteries of life find an answer in the ecstatic frenzy of the dance floor.
Written and directed by Emmy Award winner Jamie King, the show pulls together a bewildering array of talent and amazing visual effects.
The only sour note comes with allegations that the Jackson estate has edited the classic songs to avoid paying royalties to Quincy Jones. At times the music was remixed to within an inch of its life but the 11 piece band featuring veterans from the Bad tour sounded utterly authentic and kicked the stadium into life with blistering renditions of all the great hits.
What: Cirque Du Soleil - Michael Jackson: The Immortal World Tour
Where: Vector Arena until November 3
Tickets: Info here