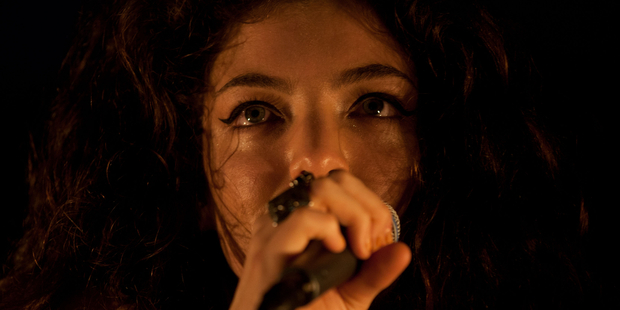 Lorde has continued winning over America with a typically uncensored interview with Rolling Stone magazine.
The interview, conducted at the Los Angeles branch of the members-only Soho Club, was done while Lorde's hit single Royals sits at the top of the US charts for the fourth straight week.
She's also just completed several sold out shows in American as well as appearances on Late Night with Jimmy Fallon and The Ellen DeGeneres Show.
In the sprawling feature-length story, she covers everything from growing up in Devonport on Auckland's North Shore, to meeting Kanye West on Later ... With Jools Holland in the UK.
Lorde has courted trouble in the past for her outspoken opinions, accusing Justin Bieber of providing a false depiction of what it's like to be a teenager, and criticising Taylor Swift for seeming flawless and unattainable - though she later said she regretted that comment in an explanatory post on her Tumblr blog.
Here are six great quotes from Lorde's interview with Rolling Stone magazine:
On her schooling: "I've been taking drama classes since I was, like, five, and I'm, like, a f****** killer public speaker. I'm pretty good at turning it on."
On her quickfire ascent: "I put my music out with no kind of commercial expectation, and found out I was a pop star."
On alcohol: "I don't feel bummed about not getting super-crunk all the time."
On trying to buy an expensive cardigan: "My credit card was declined."
On how she proof-read her mum's 40,000 word thesis at the age of 14: "Mummm! Stop talking about me!"
On whether she should split a truffle pie and split it with the journalist: "Then you'll write about it like Lynn Hirschberg! She did it with M.I.A. in the Times Magazine, and she did it with Megan Fox before that. So you can definitely order the truffle pie."
* Read the full interview here.
- nzherald.co.nz