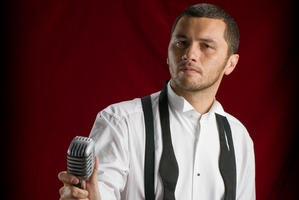 New Zealand's Got Talent judge Jason Kerrison will switch the bright lights of television for torchlight, as a DJ for kids' Halloween parties.
The singer-songwriter of Opshop has been a judge on the reality show since its TVNZ revival last year, but will step away from the cameras to DJ at the parties.
The first will be on Saturday in Wellington, followed by another show the next night in Auckland, and a third show is in Christchurch on November 10.
Kerrison said in a statement the parties were a "unique idea for families to have fun together".
"We just think it's great to get kids moving and having a good time while the adults enjoy themselves, too."
The parties are organised by Baby Loves Disco founder Michelle Bush and Water Buddies founder Sian Leonard, who is launching a glow-in-the-dark bottle at the Auckland party.
Last year's winner of New Zealand's Got Talent, Clara van Wel, 16, will return tonight to perform songs from her debut self-titled album, being launched on Tuesday.