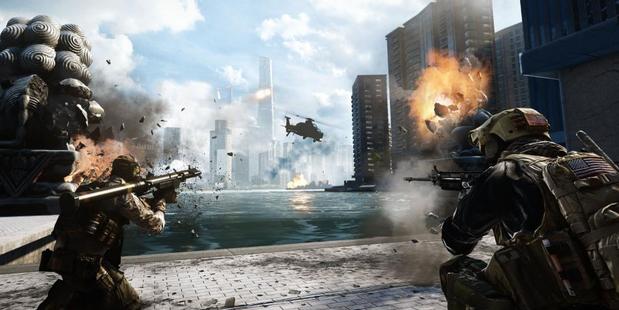 Welcome to this week's nzherald.co.nz playlist - a new feature that allows readers to stream curated music from Herald staff.
With Armageddon kicking off this long weekend, we decided to put together our pick of great songs found in video games. BOOM headshot!
Today's playlist was curated by entertainment reviewer Rachel Bache. Follow nzherald_ent on Spotify for more playlists.
Warning: Some songs contain explicit language.

What's that song from?
• Power by Kanye West: Saints Row: The Third
• Run This Town by Jay Z feat. Rihanna and Kanye West: Battlefield 4
• Black Betty by Ram Jam: Rayman Legends
• Sympathy for the Devil by The Rolling Stones: Call of Duty: Black Ops
• I Ran by A Flock of Seagulls: Grand Theft Auto: Vice City
• Mad World by Gary Jules: Gears of War 3
• Beyond the Sea by Django Reinhardt: BioShock
• Lost Cause by Beck: Beyond: Two Souls
• Song 2 by Blur: FIFA 98
• Make It Bun Dem by Damian Marley & Skrillex: Far Cry 3
Follow @nzherald_ent on Twitter for all the latest entertainment news.