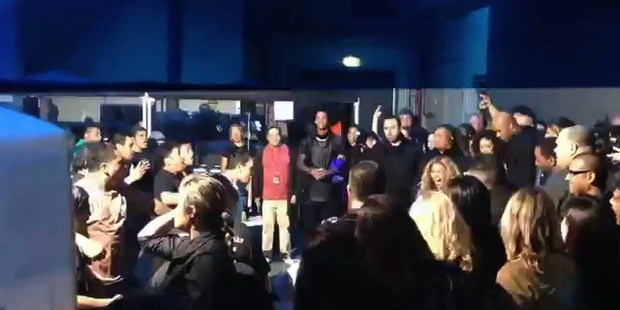 Beyonce was farewelled from New Zealand with a haka, and according to one onlooker the pop superstar joined in.
Blurry footage posted on YouTube shows Beyonce being farewelled by her backstage crew after performing the last of her four sold out shows in Auckland.
"The backstage crew decided to do a haka for Beyonce after her final show in New Zealand. We didn't expect her to join in," wrote YouTube user TimmiLatte.
"She's on the right side - with the curly hair, surrounded by her security guards. You can see her right at the beginning and then at random times through the video when people aren't blocking the view."
The Single Ladies' hitmaker broke records with her four-night New Zealand run.
With attendance from 44,596 ticket buying fans, she set a new record for the highest audience attendance at Vector Arena by a solo artist.
She also claimed the title of the fastest-selling tour in 2013 at the venue.
Read TimeOut's full review of her show here.
- nzherald.co.nz