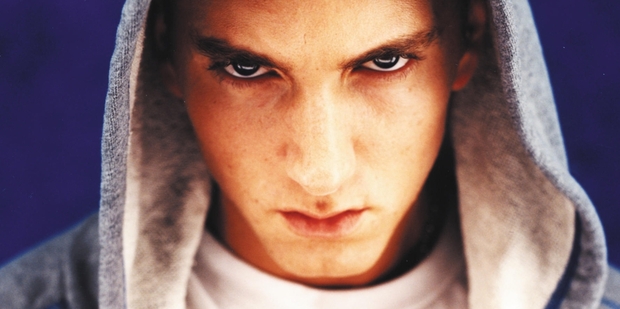 Hip-hop superstar Eminem is set to perform for the first time in New Zealand at the biggest hip-hop festival ever staged in the country.
The chart-topping rapper will top the bill at Rapture, a one-day event being held at Western Springs in Auckland on Saturday, February 15.
As well as Eminem, the all-star line-up also includes hyped rapper Kendrick Lamar, North Carolina MC J Cole and New Zealand favourite David Dallas.
But all eyes will be on Eminem, who will be making his New Zealand debut a whopping 14 years after dropping his breakthrough album The Slim Shady LP, featuring the No. 1 single My Name Is...
Of his eight albums released here, seven have hit the No. 1 spot, and he's had five No. 1 singles, including Without Me, Lose Yourself, Just Lose It, We Made You and Love the Way You Lie.
Tickets for Rapture go on sale on October 31 through Ticketmaster. A pre-sale is being held through zmonline.com, and VIP and fan packages are available here.
WHO ARE THEY?
Eminem
Despite taking time off from his early-2000s heyday and admitting to prescription painkiller addictions, Eminem's popularity has shown no sign of waning. The world's biggest rapper returned with 2010's warm-up record Relapse, then proved he still had the goods on 2010's Recovery. He's currently preparing for the release of The Marshall Mathers II on November 5, and first singles Berserk and Rap God show he's back to his best, spitting aggressive one-liners that showcase his multiple personalities.
Kendrick Lamar
He released 2012's best hip-hop album (Good Kid, M.A.A.D City) and celebrated with a raved-about sold out show at Auckland's Powerstation. But Kendrick Lamar hasn't been quiet in 2013, churning out jaw-dropping, scene-stealing guest spots on other people's songs: Check out his brutally aggressive chants on Big Sean's Control, or his rugged flow on Pusha T's Nostalgia.
J Cole
Since signing with Jay Z's label Roc Nation in 2009, North Carolina rapper J Cole has been prolific, releasing nearly an album a year. That includes June's Born Sinner, his fourth album for which he famously moved the release date forward one week so it would compete with Kanye West's headline-grabbing Yeezus. It was a ploy that seemed to work - Rolling Stone magazine called him a "verbal powerhouse and a self-emptying truth-sayer".
David Dallas
New Zealand's premiere MC, Dallas released his third album Falling into Place on Friday, backed by the fantastically bluesy single Runnin'. He recently told TimeOut it was "bizarre" that he was considered an "elder statesman" of New Zealand hip-hop, but with his smooth flow and subtle aggression, Dallas will easily be able to hold his own on the otherwise all-American line-up.
- nzherald.co.nz