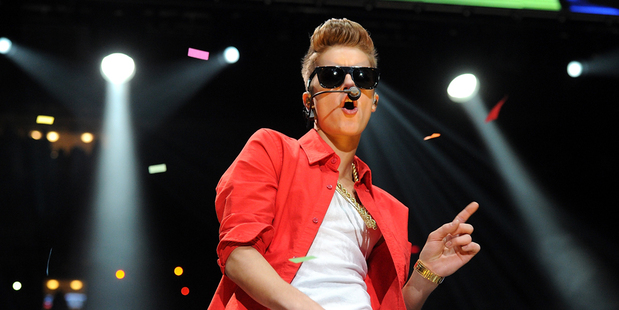 Justin Bieber is blaming "unforeseen circumstances" for the cancellation of his second Auckland show.
The pop star was scheduled to perform at Vector Arena on Saturday, November 23 and Sunday, November 24.
Frontier Touring announced this afternoon that the Sunday show had been cancelled.
It said "unforeseen circumstances" were behind the move.
The pop star's Saturday show will go ahead.
Read: Kiwi kids think John Key's almost as cool as Justin Bieber.
Tickets for the cancelled show would be refunded or exchanged for tickets to the Saturday show, Frontier Touring said.
It advised ticket holders to talk to their original point of purchase.
Bieber's 'Believe' world tour has been hit by a string of setbacks and unfortunate events.
His tour bus was seized in Toronto after a sniffer dog uncovered marijuana and drug paraphernalia on board in August.
The singer's May 13 concert in Johannesburg, South Africa was raided by marauders who broke into a strongroom and made off with more than one million rand ($NZ126,000), BBC News reported.
The problems plaguing the tour seem to have affected Bieber's performances, with critics savaging the pop star for being "bored" and "sluggish" during a show in New Jersey in August.
The star also received criticism for making his bodyguards carry him up the Great Wall of China.
- nzherald.co.nz