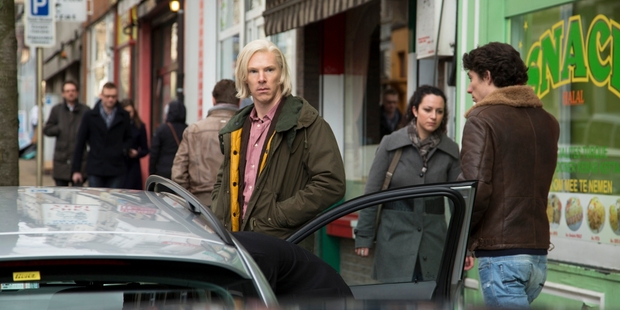 It was a performance that drew praise from Britain's Prime Minister, David Cameron, who gushed over Benedict Cumberbatch's "twitching" turn as Julian Assange.
But months before the release of the film charting the highs and lows of WikiLeaks, there were mutinous rumblings within the Ecuadorean Embassy in London, with the whistleblowing website founder fuming at how he is portrayed, it has emerged.
The full text of an email from Assange to Cumberbatch, written in reply to Cumberbatch's request for a meeting in January, was released and showed how Assange had attempted to derail the production of the The Fifth Estate.
The Australian - who reportedly sleeps in a converted bathroom while trying to avoid extradition to Sweden over sexual assault allegations - said he and the actor would "forever be correlated in the public imagination".
But Assange went on. "I believe you are a good person, but I do not believe that this film is a good film."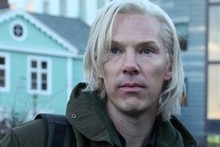 He added: "I do not believe it is going to be positive for me or the people I care about. I believe it is going to be overwhelmingly negative for me and the people I care about."
He said the film, which charts the rise of the website and its release of cables leaked by US Army private Bradley Manning (now Chelsea Manning), was based on a "deceitful book by someone who has a vendetta against me and my organisation".
It charts the friendship and then rivalry of Assange and Daniel Domscheit-Berg, played by Daniel Bruhl. He warned Cumberbatch that he would be "used, as a hired gun, to assume the appearance of the truth in order to assassinate it".
Cumberbatch's performance is among the few highs in a production panned by critics. The Independent's Kaleem Aftab praised the actor but said the film was let down "by some clumsy storytelling that trots out all the usual cliches and criticisms".
Assange said: "DreamWorks [the film's producers] has based its entire production on the two most discredited books on the market. It will resurrect and amplify defamatory stories which were long ago shown to be false."
- Independent