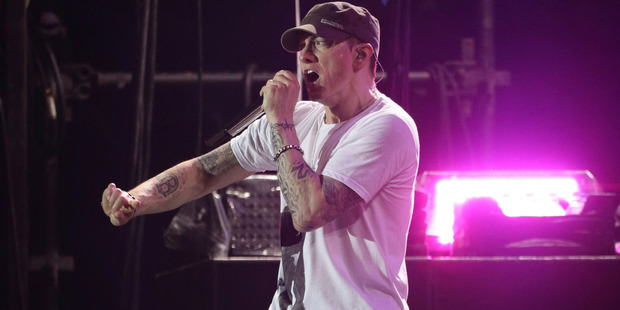 Rap star Eminem will play his first ever New Zealand show in 2014, an Australian music website has reported.
The report, on www.themusic.com.au and also covered by The Corner, quoted sources as saying Eminem's concert was planned for Western Springs in Auckland on Saturday, February 15.
The show would also include "big name" support acts.
A Western Springs spokesperson told the website it was holding the date for a large-scale event - but wouldn't confirm what it was.
Eminem's new album, The Marshall Mathers LP II, is due for release in November.
- nzherald.co.nz