Musical reinterpretation of classic American fairytale captures the irrepressible optimism.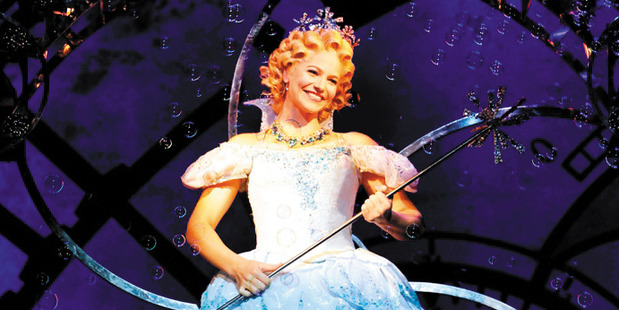 The iconic American fairytale with its catalogue of strange symbols and puzzling metaphors proves to be fertile ground for a musical extravaganza that conjures up intriguing back-stories for the wonderfully weird inhabitants of Oz.
The reinterpretation adds deeper shades of ambiguity to the hidden meanings and strange psychological overtones of the original story.
In a very contemporary inversion of the distinction between good and bad the Wicked Witch of the West is revealed to be a misunderstood outsider who grows into rebellious spirit committed to social justice.
In a similar way the conflict with good witch becomes a complicated love-hate relationship in which the forces of goodness and evil are college room-mates who develop an enduring friendship in spite of their rivalry over the same man.
As in the medieval miracle plays where the Devil always gets the best lines, the wicked Elphaba is the more striking character and Jemma Rix brings impressive vocal prowess and a droll sense of humour to the role.
The good witch Glinda initially comes across as a self-absorbed airhead but a marvellously energetic performance by Suzie Mathers gives the character endearing pluckiness and an appealing sense of irony.
Local hero Jay Laga'aia is all charisma in his finely nuanced portrayal of the wizard as a likeable charlatan who has become a prisoner to his own smoke and mirrors act.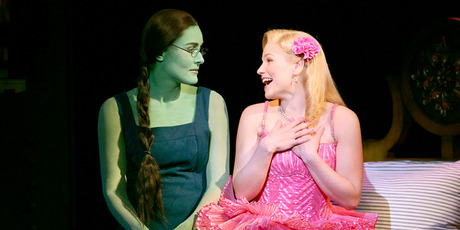 Maggie Kirkpatrick and Glen Hogstrom stand out as delightfully eccentric teachers at a Hogwarts-style boarding school and the highly professional cast delivers superb chorus work that is enhanced by some stunning visual effects.
If you wanted to be picky you could say the songs are not particularly memorable and the moral about the transformative power of friendship is laid on a bit too thick.
Despite these minor issues this reinterpretation is fantastic entertainment for the whole family that captures the irrepressible optimism of the much loved original.
Theatre review
What: Wicked.
Where: Civic Theatre until November 24.
Reviewer: Paul Simei-Barton.