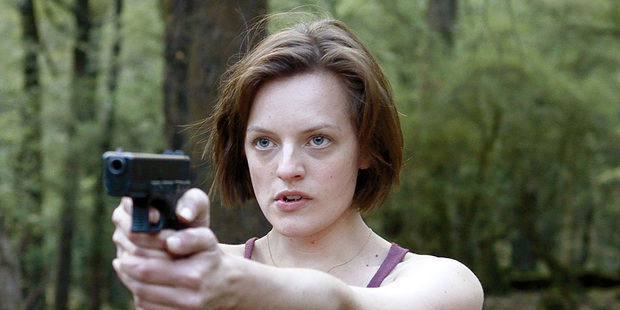 Top Of The Lake is showing the quality of New Zealand television productions with its haul of Emmy award nominations.
Of the eight nominations it received, Top Of The Lake already has one Emmy to its name, after Australia's Alan Arkapaw won best cinematography in a miniseries-telemovie earlier this week.
It was one of three Top Of The Lake Creative Arts Emmy nominations that have been decided.
Top Of The Lake also has five Primetime Emmy nominations. Their fate will be known when the Primetime awards ceremony is held at the Nokia Theatre in Los Angeles on Sunday (Monday NZ time).
Veteran Sydney-based editor Alexandre de Franceschi, who with Scott Gray was up for Outstanding Editing For A Miniseries, Movie Or A Dramatic Special, missed out.
De Franceschi has been editing films, music videos and commercials for nearly 30 years.
Among the more recent titles he has worked on is the film Stone, which starred Robert De Niro.
He said being nominated was an achievement and if the series was to win just one more Emmy it would be fitting if it went to Top Of The Lake director and co-creator Jane Campion.
"The most personal thing is for Jane Campion, who was the driving force behind this," De Franceschi said.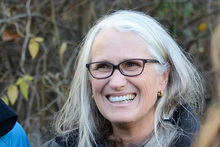 Created and written by Campion and Gerard Lee, Top Of The Lake is co-produced by BBC Two in the UK, UKTV in Australia and New Zealand and the US Sundance Channel.
Campion and Lee have been nominated for writing the mini-series, and Campion (with Garth Davis, who previously worked on the Australian TV series Love My Way), also has a directing nomination.
The timing of awards could not be better, as Top Of The Lake, with American actor Elisabeth Moss, was released on DVD this week.
Top of the Lake's primetime nominations
Outstanding Miniseries or Movie
Outstanding Lead Actress In A Miniseries Or A Movie - Elisabeth Moss
Outstanding Supporting Actor In A Miniseries Or A Movie - Peter Mullan
Outstanding Writing For A Miniseries, Movie Or A Dramatic Special - Jane Campion/Gerard Lee
Outstanding Directing For A Miniseries, Movie Or A Dramatic Special - Jane Campion/Garth Davis
- AAP