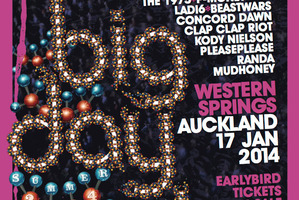 Big Day Out founder Ken West has confirmed that Soundwave boss AJ Maddah is now part of the Big Day Out team.
Word quickly spread that Maddah had become involved with Big Day Out after cancelling Australia's Harvest Festival.
West told Fairfax that "Maddah is joining the BDO circus and I am staying. So the BDO team will now be C3, AJ Maddah and yours truly.
"I feel AJ is a kindred spirit. Crazy in a good way?" he added.
Maddah's financial stake in Big Day Out is unknown and as a private company does not have to be disclosed.
According to the Sydney Morning Herald, he says it is "equal".
Consolidation of the Soundwave and Big Day Out staff has already begun with Big Day Out letting staff go over the past weekend.
Maddah says he does not expect the format of the Big Day Out to change.
"It's been a great festival for 22 years. I don't need to f*** with that."
- Noise11