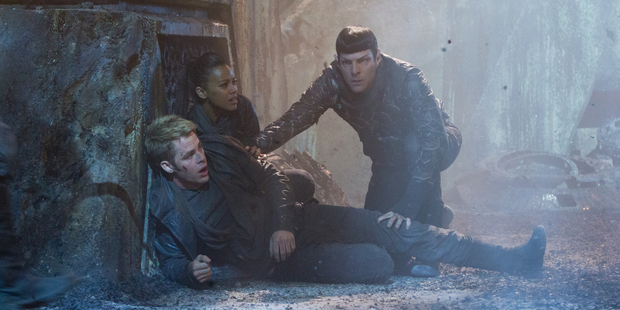 Star Trek Into Darkness.
Star Trek Into Darkness is out now on DVD and blu ray, and we have five copies to give away to celebrate!
When a ruthless mastermind known as Khan (Benedict Cumberbatch) declares a one-man war on the Federation, Captain Kirk (Chris Pine), Spock (Zachary Quinto), and the daring crew of the USS Enterprise set out on their most explosive manhunt of all time.
It will take everything in their arsenal to defend Earth and eliminate Khan's deadly threat.
We have five copies of Star Trek Into Darkness on blu ray to give away. You must be aged over 15 to enter this competition.