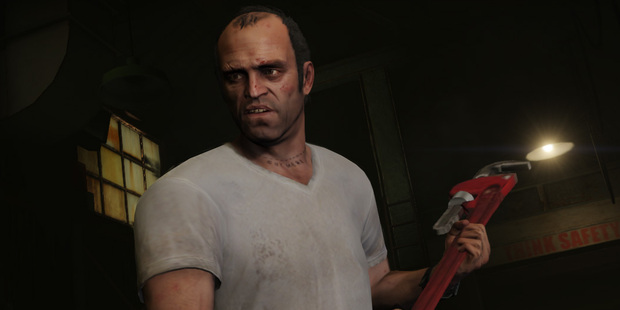 Unabashedly brutal Grand Theft Auto V has hit the streets in a sequel that promises to enthral fans of the blockbuster videogame franchise.
Rockstar Games spent five years crafting the new instalment and the time has paid off for gamers, according to a slew of reviews giving the title top marks.
"GTA V has been worth the five-year wait," said computerandvideogames.com digital manager John Houlihan.
"You can really see the maturity in this version. The graphics look sensational - it really is like being in a virtual copy of LA."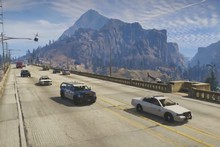 GTA V is set in a fictional city of Los Santos based on real-world Los Angeles and its nearby hills and beaches.
The videogame franchise has won legions of fans and cadres of critics with game play in which triumph depends on acts such as carjacking, gambling and killing.
Play in Grand Theft Auto games has included simulated sex with prostitutes and drunken driving. The latest version is said by reviewers to feature more of the same, along with profanity-packed dialogue.
"GTA is essentially the Sopranos of videogames," Tech Savvy analyst Scott Steinberg said, making a reference to the hugely popular US cable television series centred on Mafia characters.
"Everyone talks about the series as violent but compared to what you are seeing in the movies and on television, GTA is relatively tame. Certainly, it is a mature game for mature audiences and should be consumed accordingly."
GTA V is billed by the New York City-based videogame publisher as the "largest and most ambitious" title to date in the franchise that has sold more than 114 million copies since its debut in 1997.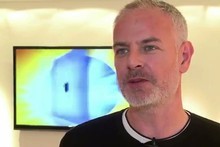 "Grand Theft Auto V builds on everything we've learned about open world gaming," said Rockstar founder Sam Houser.
Versions of GTA V for play on Xbox 360 or PlayStation 3 videogame consoles or personal computers powered by Windows software were launched worldwide on Tuesday in respective time zones.
Midnight-release events were planned at shops in various countries to let GTA lovers snap up the game as soon as Tuesday arrived.
Several outlets of JB Hi-Fi held a midnight launches, with long queues at some outlets.
Torrential rain put a dampener on a Sydney event but it didn't stop GTA zealots.
"If a storm stops you from getting your hands on GTA you ain't a die-hard fan," Ryan Nero tweeted. "I just rode through a hardcore thunderstorm to get my copy."
GTA V was released in 320 stores across Australia.
There were reports on Monday that Amazon accidentally delivered copies of the videogame to lucky gamers in Britain who had placed early orders online.
The release is one of the year's gaming highlights.
"This really is a blockbuster that almost dwarfs the movies in some way," Houlihan said.
"GTA V is really a cultural phenomenon. You'll find people tonight queueing around the block to play it, people taking days if not the whole week off work to explore this vast virtual world."
Houlihan said it was rumoured that the production budget for the game was in the vicinity of US$270 million.
The franchise's appeal is fuelled by captivating story lines and an open-world format that lets players go wherever they wish in game worlds.
"It gives you a complete virtual playground to go and explore," Houlihan said.
The game will also let people play with or against one another online.
- AFP