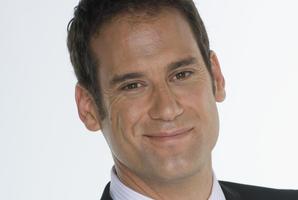 Presenter Greg Boyed will leave Seven Sharp to return to primetime news, he announced on the television programme last night.
Boyed, who works alongside co-hosts Alison Mau and Jesse Mulligan to host TVNZ's 7pm nightly current affairs show, said he will finish at the end of this week.
"This Friday I am hopping off the Seven Sharp bus and heading back to the wide world of news," he announced at the beginning of last night's show.
"Absolutely enjoyed my time in here very much working with you two guys and meeting some incredibly talented people around about the country."
TVNZ news and current affairs publicist Nicole Wood said Boyed would co-host One News Tonight with Miriama Kamo from next Wednesday.
"It's Greg's decision," she said. "He's enjoyed his time on the show but he feels more at home behind the desk of Tonight. He feels his strengths are strongest, and best used, on a straight-up news offering."
Miss Wood said Boyed's replacement was still being recruited, but a "raft of familiar faces" would join Mau and Mulligan in the mean time.
As part of his announcement, Boyed also said "if nothing else" he had learned there were four chords in the song 10 Guitars, not three, as he had previously stated in an episode of the show.
In response to his news Mau said: "You're not going very far, but we will miss you."
Seven Sharp first aired in February this year, adopting a light-hearted and convivial approach to replace the long-running Close Up.
The new format, that incorporated greater use of social media and humour, took a ratings dive to begin with but has regained viewers in recent months.