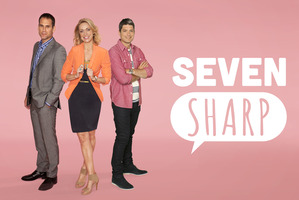 Greg Boyed has announced tonight he is leaving TVNZ current affairs show Seven Sharp.
Boyed has been presenting the 7pm show with Alison Mau and Jesse Mulligan since it launched in February this year.
TVNZ's Head of News and Current Affairs John Gillespie confirmed tonight that Boyed would leave the show at the end of this week.
Gillespie said Boyed would return to presenting Tonight, the late-night news bulletin for TV One, from next week.
Seven Sharp will be seeking a replacement for Boyed, with the show sticking with its three-presenter format.
- nzherald.co.nz