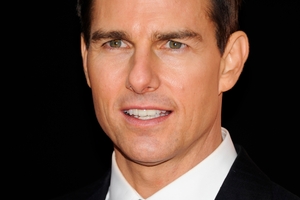 Rumours are gathering pace of movie superstar Tom Cruise planning to buy an "impregnable" island off the coast of Northland.
The actor wants a small, secluded isle in the Far North for his family, according to celebrity news website Showbiz Spy.
"Tom loves the New Zealand area," a source close to Cruise was quoted as saying on Friday. "He loves the country in general and, back in 2003, spent a lot of time there filming The Last Samurai." The source added: "The idea is to to build an impregnable island fortress where Tom can go with his family."
Real estate agents in the Far North insisted there were no islands for sale, but luxury real estate mover Charlie Brendon-Cook, from luxuryrealestate.co.nz, said such transactions weren't usually listed on the open market.