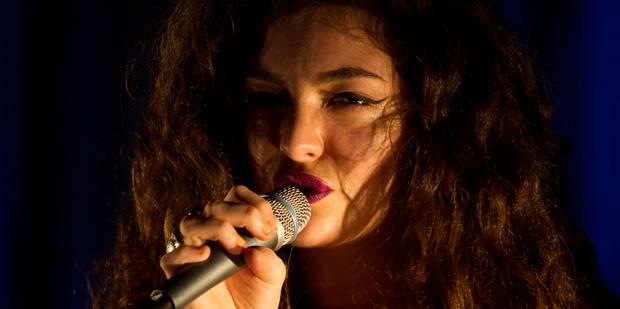 New Zealand's latest international music star Lorde has performed a private showcase in central Auckland for media and industry guests.
The North Shore 16-year-old - real name Ella Yelich-O'Connor - has impressed fans and critics alike with her assured electro-pop sound and ambitious approach to the music business.
She recently topped charts both here and in the US with singles Royals and Tennis Court, but the showcase was an opportunity for her to present some of the new tracks from her debut album, Pure Heroine, in public for the first time.
And she didn't disappoint, opening with Bravado and belting out Love Club along with several new tracks including potential next single White Teeth Teens - the lyrics for which adorned the intimate Queen Street venue.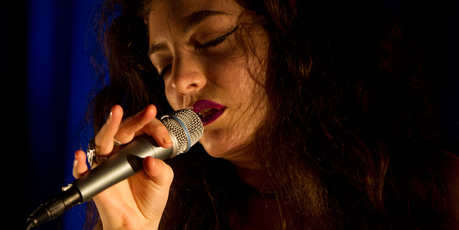 The shy teen didn't have too much small talk for the crowd, offering up nervous laughter between songs and at one point telling them off for being too quiet.
"It's kind of crazy to be playing here - it feels special," she said.
Of the new songs played, all seemed to match the quality, hook-laden sheen and radio-friendly class of Royals and Tennis Court.
Those included the skittery drums and summery vibe of Ribs, the hip-hop beats and shrieked vocals of White Teeth Teens, and the footstomping chorus and fully formed hooks of showcloser A World Alone.
The show ended with a looped sample saying, "people are talking". Got that right.
Pure Heroine is out on September 27.
* nzherald.co.nz will have more coverage of Lorde's Auckland showcase, including critics' reviews of her new songs, on Thursday.