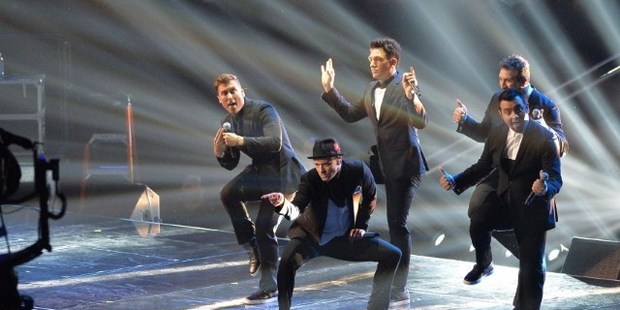 Justin Timberlake's *NSYNC band mates are reportedly "upset" he cut songs from their reunion.
The Bye, Bye, Bye hitmakers - completed by Lance Bass, JC Chasez, Joey Fatone and Chris Kirkpatrick - performed together for the first time in over 10 years at the MTV Video Music Awards on Sunday for a brief medley and it is said the group were disappointed with their limited role.
The band were reunited after Justin accepted a lifetime achievement award, singing a collection of his own hits before the group sang snippets of Gone and Girlfriend before pleasing the crowd with Bye, Bye, Bye.
An insider told Us Magazine: "They were pushing for more. While he was thrilled they could come for him, he didn't want the reunion to be the whole thing.
"They originally were told that it was going to be more of their old hits, not just Bye, Bye, Bye - but then Justin reworked it."
While his band mates might be disappointed, it is said there is no bad blood between the five stars.
The source added: "The guys wished it could have been more songs ... [But] they loved being all back together. It felt like the old days!"
Follow @nzherald_ent on Twitter for all the latest entertainment news.
- Bang! Showbiz