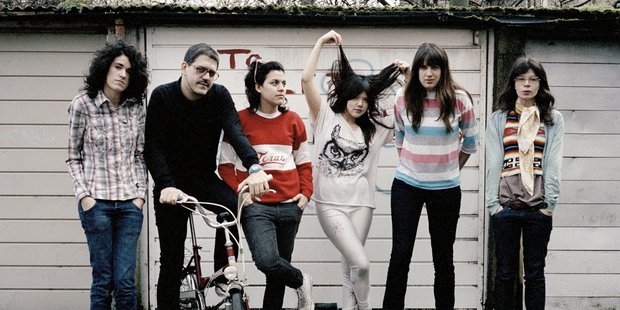 Maybe when the organisers of the New Zealand Fashion Weekend Opening Party heard that Auckland band She's So Rad played "shoegaze", they thought, "music to stare at footwear by? That's just so us?"
Well, it got them the gig. However, SSR, who have been confirmed as one of the three acts acts playing the Red Bull Studios' Opening Party will be delivering a made-to-measure "special disco set" for the occasion, rather than the shoegazing dreamy noise-pop of their earlier recordings.
Also playing the big bash - which launches the open-to-the-public final weekend of next month's NZ Fashion Week - will be Boycrush (the solo project of Alistair Deverick, drummer-to-the-stars-of-Auckland indiedom) and Wellington singer-songwriter Louis Baker.
The show is at the Viaduct Events Centre on Friday September 6, and tickets are on sale now via iticket.co.nz.
In other gig news, Brazilian dance-punk party band CSS return to New Zealand in November following their wild and sweaty sold-out rowdy-as-hell shows at the Kings Arms in 2007 and 2008 and appearance at the Big Day Out in 2011.
The band play the Powerstation on November 7 with tickets on sale from August 27.
Also returning are Americana band The Handsome Family for a string of shows in October. Made up of husband and wife Brett and Rennie Sparks from Albuquerque, New Mexico, they are touring in support of new album Wilderness.
The Handsome Family start their tour at Masterton's Kokomai on October 19, and play Leigh Sawmill on October 24 and Galatos in Auckland on October 25.
For full tour dates and ticket details, go to upwithpeople.co.nz
Follow @nzherald_ent on Twitter for all the latest entertainment news.
- TimeOut