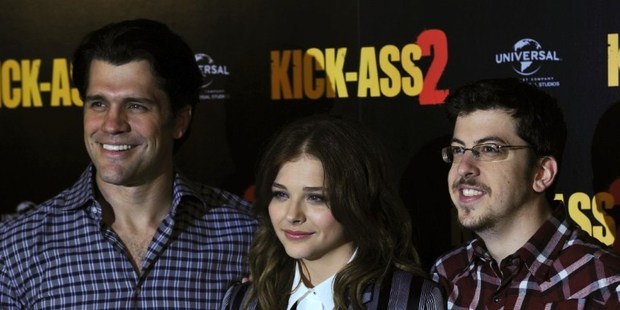 Kick-Ass creator/producer Mark Millar has defended the level of violence in the sequel, insisting movies cannot be blamed for influencing real life gun crime.
The movie, which features Aaron Taylor-Johnson and Chloe Grace Moretz as crime-fighting youngsters, has been mired in controversy ever since one its stars, Jim Carrey, announced he would not be supporting it in the aftermath of a school shooting in Connecticut in 2012.
Carrey's protest came amid swirling debate over whether violence onscreen has an impact in the real world and calls for the tightening of arms laws in the US, but Kick-Ass creator Millar is adamant films have nothing to do with gun crime.
"I don't equate gun crime with movies. I equate crime with guns," he told Britain's Daily Record newspaper. "In the UK and US we see all the same movies but gun crimes are a thousand times more in the US because there are guns available."
Carrey has become a vocal advocate of changing America's gun laws following a spate of shootings, including the Sandy Hook school massacre in December when 20 young children and six adults were murdered.
- WENN