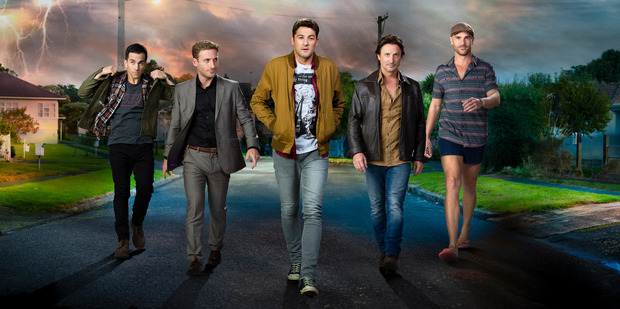 Kiwi drama The Almighty Johnsons has been sold to an American cable channel and is set to become the first New Zealand drama to screen in the US.
The first season of the TV3 show will screen on the Syfy channel next year, with the second season to follow, Variety reported.
The South Pacific Pictures series features four men who have inherited the power of Norse Gods. Season three, which was only made after a last-minute injection of cash, is currently screening on TV3.
Syfy vice-president Chris Regina said The Almighty Johnsons was quality programming, with a compelling blend of fantasy and comedy.
"We're delighted to introduce quality New Zealand programming to the Syfy audience," said spokesman Chris Regina.
" ... This quirky series should resonate strongly with our viewers."
South Pacific Pictures CEO Kelly Martin said it would become the "first wholly New Zealand originated and produced drama series to be broadcast in the United States".
- Newstalk ZB with nzherald.co.nz