Demidenko brings out best of Beethoven, Rachmaninov and Schubert pieces in Auckland Museum series.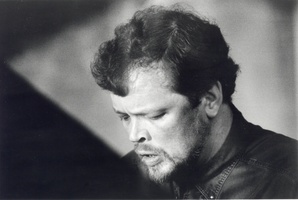 The second of Auckland Museum's Fazioli International Recital series had Nikolai Demidenko sweeping us away with memorable pianism and musicianship.
There was nothing random in the Russian's choice of Beethoven, Rachmaninov and Schubert; this was the musical equivalent of a carefully curated exhibition or a thoughtfully compiled anthology of writings.
Beethoven's Opus 126 Bagatelles deal out defiant contrasts of mood and style but Demidenko savoured them as if he was their improvising composer. The understated opening Bagatelle beguiled, but the fourth was a staunch march, with the last airing a wry country dance between serene rumble and furious E flat major scales.
On Thursday, Demidenko had triumphed in Rachmaninov with Auckland Philharmonia Orchestra; tonight he did so again with the composer's Variations on a theme of Corelli.
We had a glimpse of the sad-eyed Sergei in Corelli's theme, but were formally introduced in the sinuous textures of the first variation.
Choosing the less fussy alternative in the nineteenth variation, Demidenko sustained the dramatic crescendo of the final pages until Rachmaninov's final, pensive Nocturne.
After interval, two Schubert Sonatas, in A major and minor, reminded us of that composer's fondness for exploring the yin and yang of these tonal opposites.
The 1819 A major Sonata extended the lilt of its opening Allegro into storming octaves and signed off with an effervescent Rondo; in between, an expressive Andante was a model of telling simplicity.
The A minor Sonata, written four years later, pursued darker elements, with an opening theme that almost had a Russian feel to it.
Demidenko's virtuosity unleashed the almost frightening power of Schubert's hurtling octaves and obsessive dotted rhythms; yet, when song was required, it was as sweet as could be imagined.
Concerned that his first encore, an exquisite Medtner Fairy Tale, might be too sad for us, he opted for the "positive and light" with the last of Schubert's Klavierstucke.
This opened with a wild exuberance that Beethoven would have appreciated but, in the middle section, with a shift to five flats, Demidenko could not resist revealing darker and more mysterious beauties.
Classical review
Who: Nikolai Demidenko
Where: Auckland Museum
When: Saturday