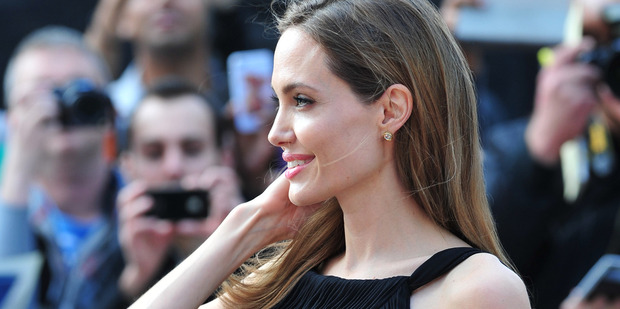 Angelina has topped Forbes magazine's 2013 list of Hollywood's highest earning actresses - despite not starring in a film since 2010.
Jolie pocketed an estimated US$33 million the last financial year, but her No. 1 ranking comes despite the Oscar winner failing to star in a film since 2010's critically-maligned The Tourist.
Jolie earned a reported $10 million from being the face of high-end fashion house Louis Vuitton and the $15 million she received for starring in Maleficent, a new take on the fairytale classic Sleeping Beauty set for release in 2014.
Hollywood's new power player is 22-year-old Hunger Games star and reigning best actress Oscar winner Jennifer Lawrence, who came in at No. 2 with $26 million.
Another youngster, 23-year-old Twilight actress Kristen Stewart topped the list last year but slipped to third with $22 million, Jennifer Aniston is ranked fourth with $20 million, Emma Stone fifth with $16 million and Charlize Theron next with $15 million.
Sandra Bullock was seventh ($14 million), tying her with Natalie Portman ($14 million), then Mila Kunis ($11 million) and rounding out the 10 was Julia Roberts after earning $11 million for box office bomb Mirror Mirror.
Last week Forbes named Robert Downey Jr Hollywood's highest-paid actor.
HOLLYWOOD'S HIGHEST PAID ACTRESSES
1.) Angelina Jolie ($33 million)
2.) Jennifer Lawrence ($26 million)
3.) Kristen Stewart ($22 million)
4.) Jennifer Aniston ($20 million)
5.) Emma Stone ($16 million)
6.) Charlize Theron ($15 million)
7.) Sandra Bullock ($14 million)
8.) Natalie Portman ($14 million)
9.) Mila Kunis ($11 million)
10.) Julia Roberts ($10 million)
- AAP