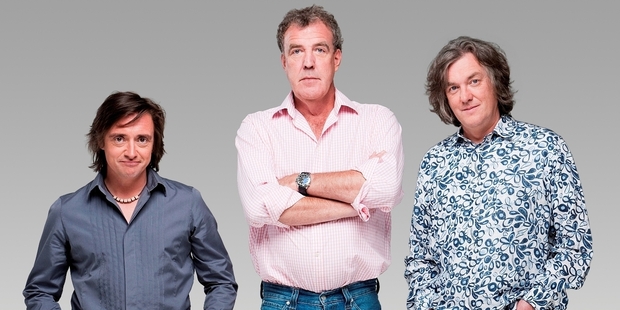 Motoring show Top Gear is embroiled in controversy over faked scenes after it emerged that actors had been hired to appear in a segment where a home-made hovercraft soaks diners at a riverside restaurant.
In the sequence - which aired in Britain last week and is part of the series screening in NZ - Jeremy Clarkson, James May and Richard Hammond, drove a van which had been customised as a hovercraft on the River Avon in Bristol.
During the segment the vehicle, which is driven by Clarkson, is shown spraying diners at a restaurant and blowing away their tables.
It emerged yesterday, however, that the restaurant scene had been carefully choreographed and that the diners featured in the section were actors.
One of the performers employed to appear as a disgruntled diner, Michael Bott, 58, who has starred in The Bill, wrote of the filming on his blog: "Yesterday I did one of the silliest jobs ever."
He described how he met the Top Gear producer and how the scene came to be filmed and choreographed.
Bott explained Clarkson had two attempts at splashing the "diners" and includes a video of the filming on his blog.
A spokeswoman for the BBC told the Times: "Top Gear is an entertainment programme and I don't think the viewers would have been taken in."