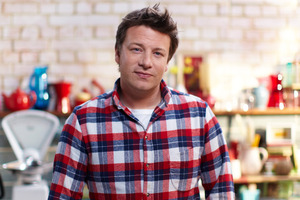 Goodbye Summer Bay. Hello Jamie Oliver.
TV3 has confirmed the British celebrity chef will replace the network's departing and popular Australian soap opera Home & Away in the 5.30pm weeknight slot.
Mediaworks lost the contract to screen the show when it went into receivership, and it was snapped up by TVNZ, who will begin airing episodes in the same timeslot on TV2 from August 19.
Episodes of Jamie Oliver's popular cooking show 15 Minute Meals will begin airing on TV3 on the same date, TV3 said.
"It's great to be bringing this highly successful primetime series to TV3 viewers every night of the week," said MediaWorks TV Director of Programming, Mark Caulton.
TV3 had previously called the cancellation of its Home & Away contract "regrettable".
Follow @nzherald_ent on Twitter for up-to-the-minute entertainment news, videos and reviews.
- nzherald.co.nz