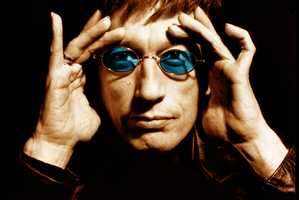 Late Bee Gees star Robin Gibb reportedly excluded his four-year-old love child from his will.
Britain's Daily Mail newspaper reports the little girl will not receive any of Gibb's A$42 million fortune.
The singer, who grew up in Australia, died last year.
He fathered a daughter, Snow, with his housekeeper Claire Yang in 2008.
It's understood Gibb bought Snow a house in Oxfordshire, England, before he lost his battle with cancer.
According to documents obtained by the newspaper, Yang will be allowed to keep the house, but neither she nor her daughter were included in Gibb's will, meaning his fortune will be be handed to his widow, Dwina.
The estate includes Gibb's UK property as well as his share of the royalties from the Bee Gees back catalogue.
The singer's grown-up children Robin-John, Spencer and Melissa will each receive a cash payment, and they will split his assets following Dwina's death.
- WENN