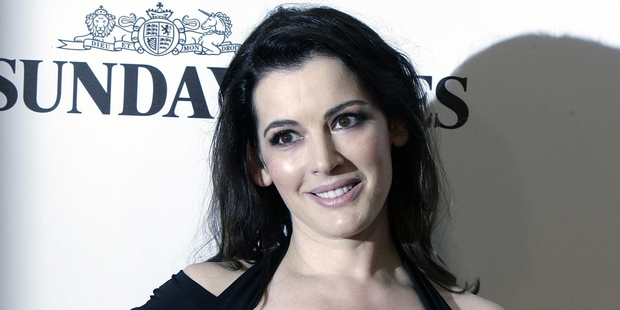 Nigella Lawson and Charles Saatchi's "amicable" divorce will be approved by a judge by the end of the month.
The couple, who are jointly worth about 150 million ($287 million), are looking to end their marriage of nearly 10 years as quickly as possible and are not seeking any money from each other.
Their decree nisi will be pronounced on July 31, meaning that their divorce could be finalised by mid-September, less than three months after the publication of pictures showing Mr Saatchi with his hand around his wife's throat.
Lawson, 53, has instructed her cousin, Baroness Shackleton, the leading divorce solicitor, but her husband is not using any lawyers.
The couple yesterday issued their first joint statement since the publication of the photographs. "We can confirm that Fiona Shackleton is acting for Nigella Lawson to ensure a swift and amicable resolution. A divorce will proceed on the undefended basis, the decree nisi is to be pronounced on 31 July, and neither party will be making any financial claims against the other.
"Contrary to some reports, Charles Saatchi has not consulted lawyers and has represented himself throughout."
It is not clear whether this means that Mr Saatchi will be able to keep intact his collection of contemporary art.