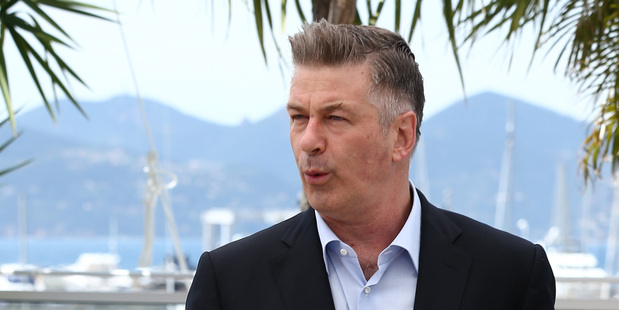 Alec Baldwin has returned to Twitter to denounce George Zimmerman's acquittal.
The star slammed the door on his account late last month after an explosive rant aimed at a journalist who had accused his wife of tweeting during James Gandolfini's funeral.
Apparently the not guilty verdict announced at the weekend in Zimmerman's case was enough to prompt Baldwin's resurgence.
The star kept it brief when commenting on the outcome of the trial, which saw Zimmerman, 29, charged with second-degree murder in the death of an unarmed 17-year-old.
Trayvon Martin was gunned down near his home in Sanford, Florida in February 2012 and the defendant, a Hispanic American, had been accused of racially profiling the teen, who was black.
"Florida is a parallel universe. A f***ed up one." Baldwin wrote.
His note came about 90 minutes after the verdict was announced.
Baldwin's previous rant was deleted.
The star came under fire last month for what some called "homophobic" comments aimed at a male reporter.
Baldwin declared the MailOnline journalist a "toxic little queen" for erroneously reporting about his wife's alleged tweets.
"How much of this sh** are people supposed to take? With these f***ing blatant lies EVERY DAY," Baldwin tweeted.
"My wife DID NOT use her phone, in any capacity, at our friends funeral. Now, f*** this twitter + good luck to all of you who know the truth (sic)," he continued.
MailOnline later admitted to the error, blaming a "Twitter bug" in the website's timestamp system for the report.
- Cover Media